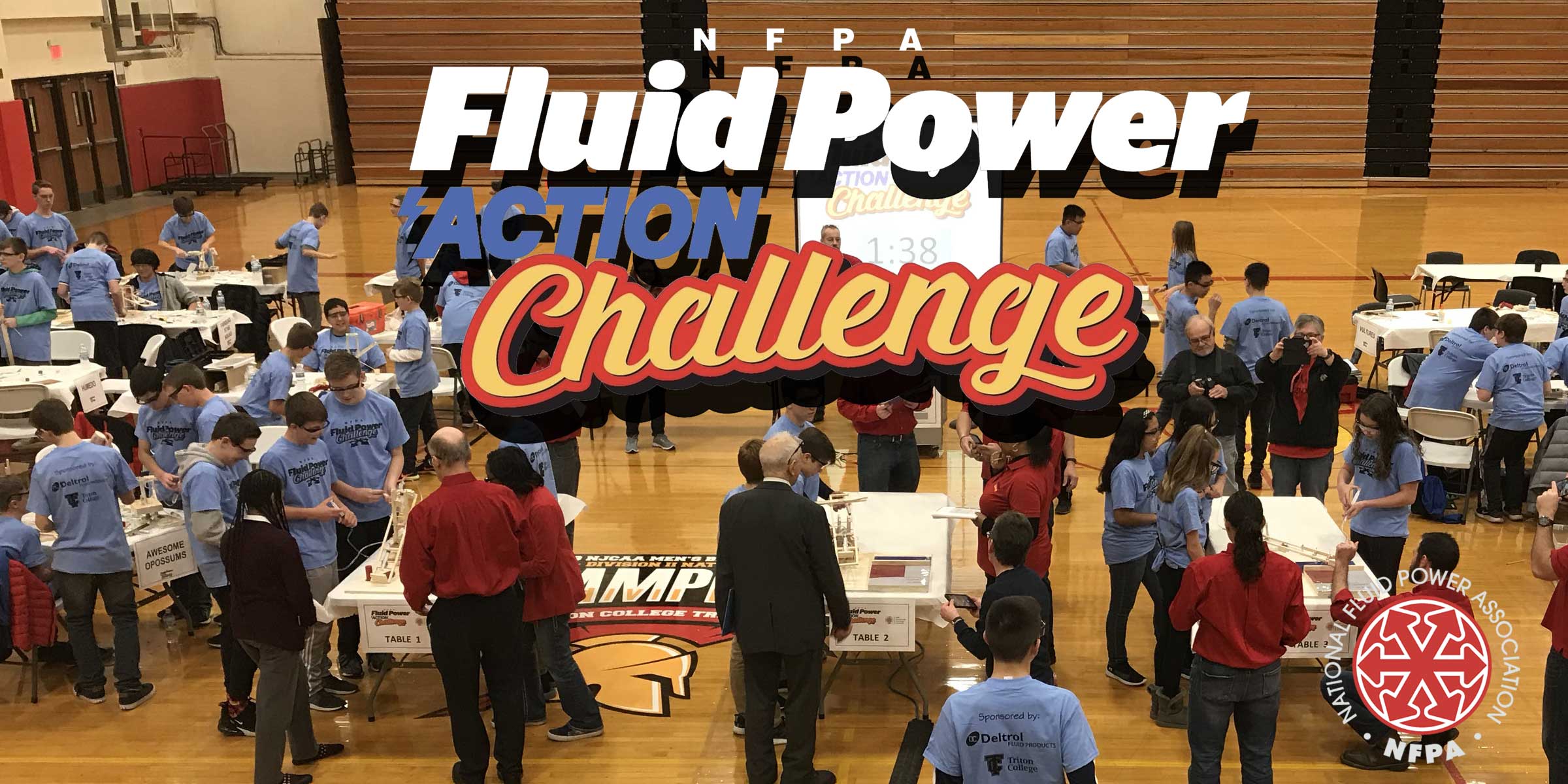 Engineering a Successful Future
The Fluid Power Action Challenge is a STEM-based competition that challenges middle or high school students to solve an engineering problem using fluid power. The students work in teams to design and build a fluid power mechanism and then compete against other teams in a timed competition.
Goal of the Program
The goal of the Fluid Power Action Challenge is to not only introduce students to the concepts of engineering and learning by experimentation but also to show them the value of teamwork and project management. Traditionally, two event types tend to emerge, In School and Community-Wide competitions. However, events of other configurations are welcome and encouraged.
NFPA's Fast Track to Fluid Power is a workforce development pathway that partners local technical colleges with fluid power industry members and high school teachers. These networks create awareness and interest in fluid power and train students along a path that leads to careers in fluid power at NFPA member companies.
Objective of the Challenge
Teams are given a full kit of tools to build a solution to the challenge. In the coming weeks they fine tune their skills, develop a plan, and build their prototype. Teams use the portfolio they've created and a new kit of identical supplies to follow their own directions to recreate their unique device.
Teams' devices must sit within the FOOTPRINT and move an object from START POSITION to one of the three zones (see image).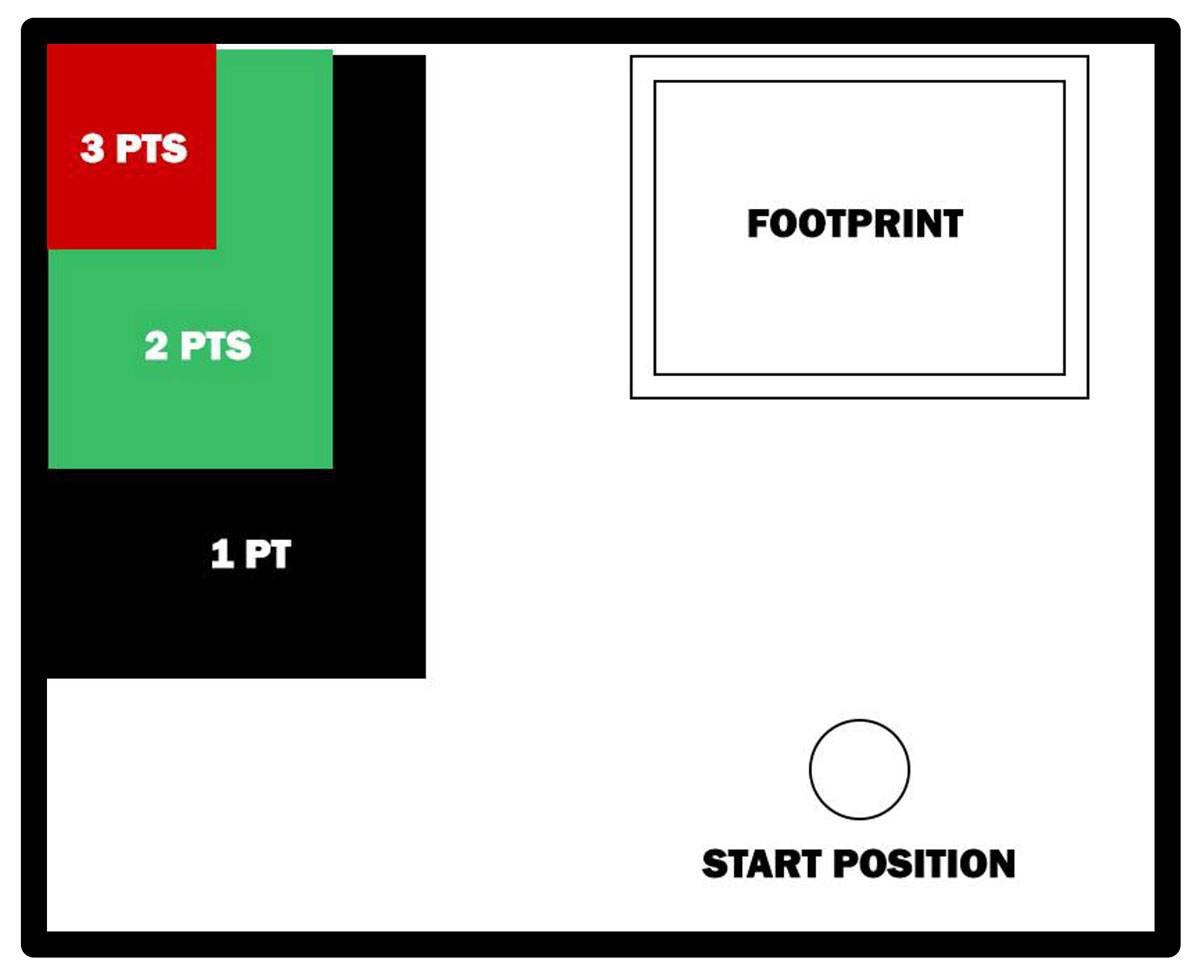 The Fluid Power Action Challenge has Many Benefits
Gives support and resources to teachers for science and technology curriculum.
Creates a learning environment where math and science are fun.
Encourages students to practice teamwork, engineering and problem-solving skills.
Introduces students to careers in the fluid power industry.
Hundreds of individuals in NFPA member companies, such as Deltrol Fluid and education partner institutions have been involved in mentorship, classroom activities, and events related to the Fluid Power Action Challenge, which have engaged more than 30,300 students to date.

Deltrol Fluid's Involvement
Deltrol Fluid Power, Bellwood, IL, will again be the sponsor of this particular event, in conjunction with Triton College, extending Deltrol's long-time commitment to educating the up & coming generations about fluid power and the industry. Deltrol has been a supporter and sponsor of the Fluid Power Action Challenge for over a decade, introducing fluid power to well over 2500 students during its time as a key sponsor and supporter of the challenge.
This particular Fluid Power Action Challenge will be held in Building T at Triton College on April 25, 2024. A workshop will precede the challenge in the same location on February 22, 2024.
For more information about the NFPA Fluid Power Action Challenge, please visit the NFPA website.