Every year the NFPA and its industry partners hold a Fluid Power Challenge. With the generosity of the foundation donors more than 20 universities were able to compete this year. The overall dedication of the people, companies and foundations associated with the Fluid Power Industry, as well as those as the students who will become a part of its future, demonstrates the success of this competition and why it continues to grow year after year.
Hydraulics, Meet The Bicycle
This year, the NFPA Fluid Power Vehicle Challenge strives to promote original thinking in a competitive setting by combining two technology platforms that are not normally associated with one another—human-powered vehicles and fluid power (hydraulics & pneumatics).
By combining this unlikely pair in this year's competition, the Vehicle Challenge created an environment, for industry partners and students alike, that resulted in uncommon connections and breakthroughs, while supporting learning and the growth of fluid power industry knowledge for all involved.
Teams were required to include these design elements:
An accumulator for storing energy
An electronic control system for the vehicle
Regeneration technology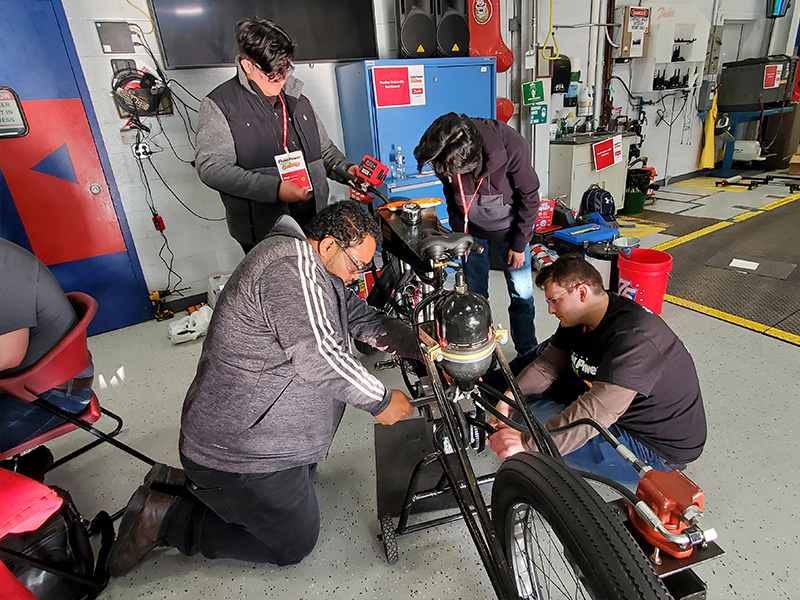 Deltrol Fluid Products Direct Involvement
Deltrol Fluid Power, Bellwood, IL, mentored the team from Purdue University Northwest. There was a great deal of collaboration and the sharing of ideas between the students and Deltrol's representatives throughout the entire process. The competition culminated with testing the limits of their creations.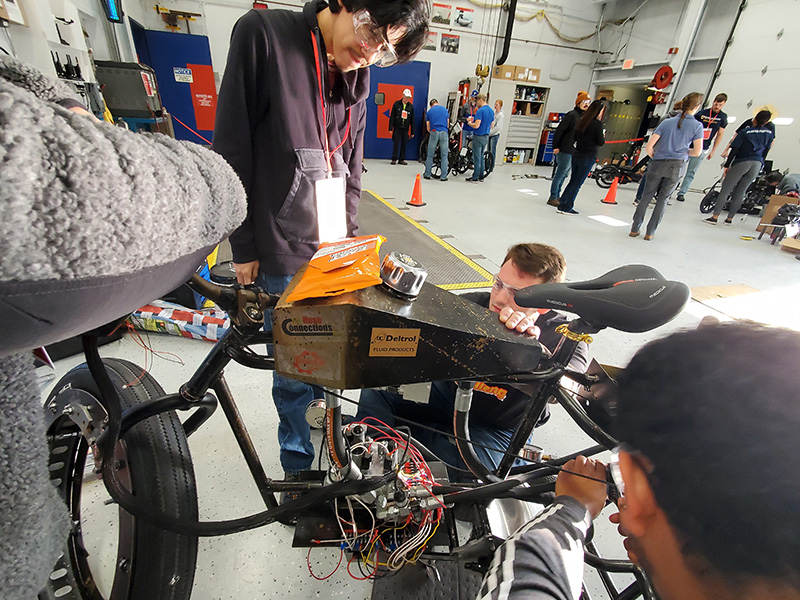 Lakhwinder Singh from Deltrol stated, "I think we may have learned as much from the students as they did from us. Their outside-the-box approach to what could be possible and how to accomplish it shows me just how bright the future of the Fluid Power Industry is!"
Lakhwinder also was proud to announce the team Deltrol mentored, Purdue University Northwest, excelled in the competition and won the award for the Best Use of Electronics in their design.

Deltrol plans to continue its long-time support for this competition and is already looking forward to participating in next year's competition.

For more information about the NFPA Power Vehicle Challenge, please visit the NFPA website.